Managing People at Work - Become a Magnetic Leader

Become a Magnetic Leader
By Beth Braccio Hering
Featured in Managing People at Work May 2013
Effective leaders create inviting workplaces filled with engaged, enthusiastic employees.  Such an atmosphere, however, does not happen without effort.  Dianne Durkin, president of Loyalty Factor, a consulting and training company in Portsmouth, NH, draws upon her decades of experience  changing the leadership course of major corporations to provide insight in her book, The Power of Magnetic Leadership. Here, she discusses one of the most important components in becoming a magnetic leader- knowing yourself.
MPAW:  How can a manager pinpoint what type of leader he or she is, and why is it important to know?
Durkin: There are basically four categories that people can fall into:
The very driven, competitive and bottom-line-oriented leader
The extremely creative, innovative and charismatic leader who tends to inspire and motivate
A very caring, giving, loyal and team-oriented leader
An exacting, analytical and structured leader
Although leaders have a little bit of all these characteristics, they usually have a primary and a secondary style.  Every person is an individual, and magnetic leaders know how to flex their style to work effectively with individual differences.  By knowing our styles and being able to flex them, we can connect and build rapport and trust.
MPAW: Explain what a leadership log is and why a manager should keep one.
Durkin: A leadership log is designed to change behavior.  Studies have shown that behavior changes happen after 21 days of continual practice.  The leadership log is a 21-day record of behaviors.  By documenting the behaviors, changes occur.  Typical questions that should be answered in a leadership log include:
1. How did I flex my style today?
2. What leadership traits did I exhibit today?
3. How did I build my trust bank with individuals today?
By answering these three simple questions, leaders will see positive behavioral changes.
Midwest Book Review - THE POWER OF MAGNETIC LEADERSHIP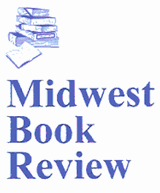 The Power of Magnetic Leadership:
It's Time to Get R.E.A.L.
Dianne Durkin with Carey Earle
Loyalty Factor, LLC
9781453751237 $19.00
www.loyaltyfactor.com 
March, 2013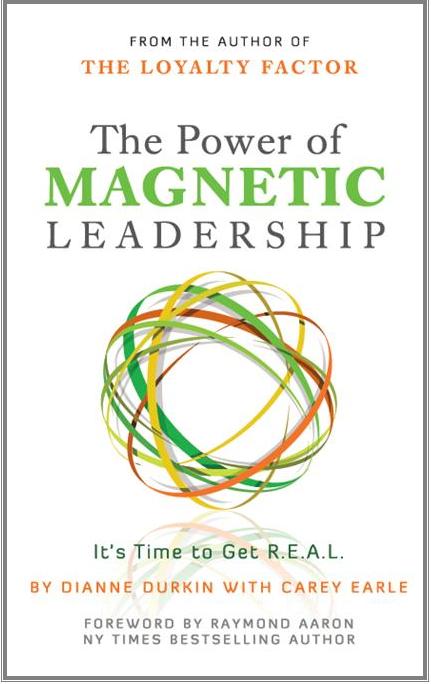 The Power of Magnetic Leadership: It's Time to Get R.E.A.L. distills the wisdom and experience of multiple company leaders into a resource filled with tips, tricks, techniques, and strategies to encourage the best possible results from one's organization. The acronym in the subtitle refers to (R)ecruiting and retention efforts; (E)mployee engagement, empowerment, enrichment, and environment; (A) appreciating, rewarding, and recognizing employees; and a culture of (L)eadership that needs careful cultivation. Chapters cover how to identify one's own leadership style and strengths, how to discern which aspects of the workplace are top priority to improve, how to visualize a plan for the future, and much more.
"When we become involved in the interview process, it is easy to forget we are not the only one doing the evaluation. We have to remember the candidates are also evaluating us and our company. They have their own criteria that they want met... What is important, special, right, wrong, good, bad, desirable, or undesirable for that person? You can learn this by asking candidates, 'What questions do you have for me?' Their first question provides you with an indication of what is of prime importance to them."
Also highly recommended, especially for anyone in a business leadership or human resources position, is author Dianne Durkin's previous guide, "The Loyalty Factor" ($19.00, 9781453762691).
My Book Addiction Reviews - THE POWER OF MAGNETIC LEADERSHIP
REVIEW** THE POWER OF MAGNETIC LEADERSHIP by Dianne Durkin with Carey Earle…
THE POWER OF MAGNETIC LEADERSHIP: IT'S TIME TO GET R.E.A.L.
DIANNE DURKIN WITH CAREY EARLE
http://This email address is being protected from spambots. You need JavaScript enabled to view it.
http://www.loyaltyfactor.com
Genre: Business/Investment
Source: Received for an honest review from the author.
§ Paperback: 152 pages
§ Publisher: CreateSpace Independent Publishing Platform (May 12, 2011)
§ Language: English
§ ISBN-10: 1453751238
§ ISBN-13: 978-1453751237
Book Description(from Amazon) Amazon.com
Publication Date: May 12, 2011
Described as the only leadership reference guide any manager needs, this book provides strategies to increase earnings by energizing the inner powers of an organization. Dianne Durkin, described as a powerhouse that takes vision to reality uses the R.E.A.L. acronym as a guide to segment the book. R = Recruiting the Right people at the Right time in the Right place, and Retaining them. E = Engaging, Empowering, and Enriching Employees for Earnings. A = Appreciating and valuing employees. L = Leadership that expresses Love and builds Loyalty. Combining the above techniques, magnetic leadership will become money magnets.
____
THE POWER OF MAGNETIC LEADERSHIP: IT'S TIME TO GET R.E.A.L. by Dianne Durkin with Carey Earle is an interesting and rewarding Business/Investment book. It is well written with inspiration, motivation, for leadership reference, with guides, and educational tools. To empower those you lead, with strategies, and knowledge pick up this book you will not regret reading this title. A must read for anyone in leadership, businessmen/business women or anyone who wishes to energize your staff. Received for an honest review from the author.
RATING: 5
REVIEWED BY: AprilR, My Book Addiction and More/My Book Addiction Reviews
Start Your Own Business - 10 Critical Steps To Achieving Magnetic Leadership
Feb. 11, 2013 | SBO Editor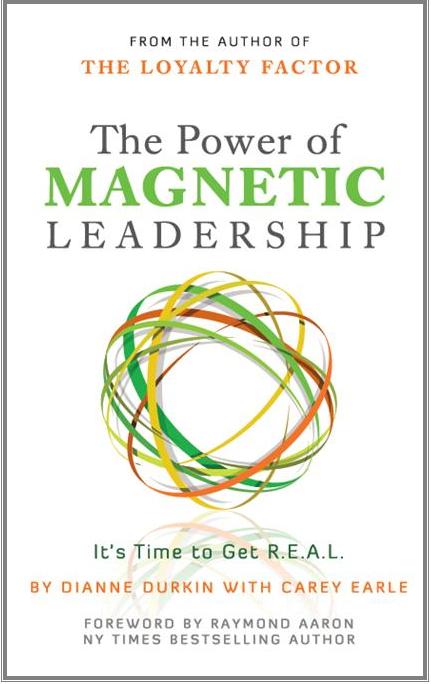 What do the leaders of top companies do to create an inviting workplace filled with fully engaged and enthusiastic employees?
Dianne Durkin, author of the book The Power of Magnetic Leadership, uses the lessons learned from dozens of successful company leaders to explain how the best leaders engage employees, set the example by showing how to play well with others, and inspire people by demonstrating that every action they take is relevant to them.
"The best leaders," she says, "are people who know how to listen, can make a promise and deliver on that promise, and have stepped up to the plate and made the necessary investment to successfully engage their employees".
The best leaders motivate, inspire and energize people by connecting the vision, values, purpose and business goals of the organization to individual values and needs. Here are some of the top actions she recommends to people seeking to improve their success as a leader.
1.Develop Your Vision. Make sure you have a vision with the purpose and values to make it real. State where you are going clearly. State your purpose simply.  Express your values – the things that you use to guide every action people take at work – directly.
2.  Identify Your Leader Type. Knowing who you and what type of leader you are helps you and others identify where, when and how to best behave and act to focus their energy to achieve the goals and objectives you set out for them.
3. Track Your Leadership Development Progress. Keep a leadership log to document what you do and what happens.  Review what happens regularly. Reflect on what you are learning and how you are changing.
4. Recruit and Retain the Right People. Identify what makes individuals successful in your culture, and recruit for those skills. The culture will keep them loyal and happy, and exceed all expectations. Improve your interview and listening skills so you can hear what your employees are saying. Document and take immediate action when you identify something that needs to be improved.
5. Engage, Empower and Enrich Your Employees. Invite employees to become part of your vision. Empower them to be a force of change and be enriched by your culture. Make your employees part of the solutions, by giving them a role and the responsibility for implementing solutions to major business issues.
6. Create a Work Environment that Fosters Creativity and Innovation. Go beyond simply improving the physical environment.  Focus on how people feel to work there. Evaluate the energy when you walk the floors.  How connected to their teams do virtual or remote workers feel? Make changes to ensure that the work environment fuels your objectives and helps to achieve your goals.
7. Appreciate and Reward Your Employees. Develop and deploy a schedule that regularly and meaningfully rewards employees to create a culture of appreciation. Assess and improve the way you reward people so that you are sensitive and responsive to the differences in age, education, maturity, and demographics.
8. Focus On the Things That Inspire Your People. Identify what inspires you and your employees. Do they need more education and training, more creative time and cross-training opportunities, wellness programs to promote less stress and better health, or even a sabbatical?  Develop and improve the key programs that your people need to stay engaged and loyal.
9. Improve The Most Important Things First. Identify the most significant of your short comings head-on. Identify what is impacting your own progress and what is holding you back. Are you a poor listener, a technophobe, or do you yell and rave?  Admit it. Then take action to get help, fix your problem, and improve your own performance, skills and abilities.
10. Visualize the Future. Identify where you see yourself in 10 years, 20 or even 30 years? Define the characteristics of the leader you want to be and what the future looks like for you. Describe the way you will balance your personal life and that of your organization and its people.  Document how you will build loyalty and trust with your leadership.
The Power of Magnetic Leadership
Dianne Durkin with Carey Earle
List $ 19.95
Trade paperback, 9 in. by 6 in., 152 pages
ISBN 978-1-4537-5123-7
Published by CreateSpace
For more information www.LoyaltyFactor.com
The Marketing Blog - Magnetic Leadership: Energizing the Inner Powers of an Organization
Magnetic Leadership: Energizing the Inner Powers of an Organization
Despite the Outer Pressures
Thursday, January 31, 2013
How would you like to work in a place where everyone around you is totally engaged and contributing to their full intellectual capacity, a place where people are healthier and happier because they feel like they have control over their work, a place where each person views themselves as a leader, and a place where creativity and innovation are paramount?
This is precisely what magnetic leaders do. Magnetic leaders know how to energize the inner powers of their organization despite the outer pressures.  They inspire and energize people by connecting the vision, the values, the purpose and business goals of the organization to individual values and needs.  This is what motivates people.  This is what engages people. This is what empowers people to be their best.
Magnetic leaders clearly understand how to give control without causing chaos.  They also recognize how to take control by setting the direction and in this way, attracting followers.  It is a unique way of managing that engages, empowers, enriches employees and provides increased earnings.
True Leadership
Can you think of a boss that you've worked for that has really excited you?  Chances are you worked harder for that boss than for anyone else.  And what's amazing is they probably created this excitement without cracking a whip or being harsh.  This is true leadership - magnetic in fact.
When I personally consider the boss or bosses who had the greatest impact on my career, that I truly enjoyed working for, I can't help but think about the unique management style. Instead of micro-managing, they gave me a direction and the latitude to get there on my own.  Effective leadership doesn't mean looking over someone's shoulder each time a decision is being made but rather setting the course, guiding, coaching, and celebrating victory.  Effective leaders do things differently - that's what makes them so effective.
Knowing when to empower your employees and knowing how to lead is both art and science.  These skills can be learned by anyone who wants to improve their leadership skills and help others be successful. By leading and empowering others, you create a culture and environment of success.  
To learn more about magnetic leadership, I suggest you read the book The Power of Magnetic Leadership: It's Time to Get R.E.A.L. authored by Dianne Durkin, President and Founder of Loyalty Factor.  You can get this book at Amazon.com or by going to the Loyalty Factor website: www.loyaltyfactor.com